FARM STORIES
Farm stories are more than just farms we purchase from. They are partners in what we do, harvest to harvest. We've committed to visiting them and purchasing from them over multiple years. We are honoured to share what we've learned during our travels. We hope these stories bring you closer to the people who made your cup of coffee.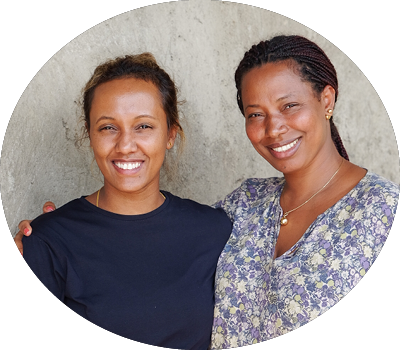 FARMER SPOTLIGHT:
DUMERSO SISTERS
We had the opportunity to visit Ethiopia and Kenya this past February. This was a life changing experience in many ways. Ethiopia is an incredibly unique country. Foreign businesses are not legal in ethiopia. This makes the experience there unlike any other we've had. It's quintessentially Ethiopian.We visited many factory operators to cup their coffees during our time in Addis Ababa. When we met Mahader Dumerso, we could sense her love for her community.
Mahader and her sister employ over 400 employees and purchase cherries from over 600 small farms in the region. They are a significant player in the local community. Along with job creation, they have built a local health care facility and give healthcare to all their employees. They've also contribute to social improvements like filtering water which is very big issue and has helped lower the rate of cholera. Their investment in power to run their station has also help the region as they can feed electricity to many neighbouring houses. It was evident to us that their passion lay beyond coffee. 

OVER SEVEN YEARS, ONE FATEFUL BIKE RIDE, A BOARDED-UP BUILDING, THREE COFFEE SHOPS, TRIPS AROUND THE WORLD, AND YEARS OF HARD WORK, WE CAN RESIST NO LONGER.
INSPIRED BY THE TIRELESS WORK OF THE COFFEE FARMERS WE PARTNER WITH ACROSS THE WORLD, OUR PASSION FOR COFFEE HAS LED US TO ROAST. IT'S THOSE FARMERS THAT WE HONOUR WITH THIS BAG. WE HOPE YOU LOVE IT.